The best Mac software both free and paid
Introduction
Even though Apple is bringing some iOS apps over to the Mac with macOS Mojave later this year, there are still tons of great Mac apps that you can download today in macOS High Sierra. Because, at the end of the day, it's the Mac software, more than anything else, that keeps people coming back to the Jony Ive designed hardware being cranked out by Apple again and again.
The best Mac apps come in every shape and size, so some of them might not be for you, especially compared to something like Evernote, which is the best note-taking app you can download today – no contest.
You won't find them all on the Mac App Store, but the best Mac apps are still worth a look. So, without further delay, keep reading on to the next slide for the best Mac apps you can download today. From free apps to more enterprise solutions, these are the apps that will breathe new life into the best Macs in 2018.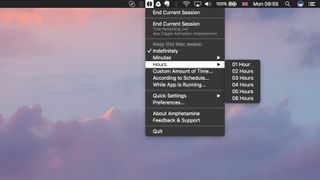 1. Amphetamine
No brand of computer is without its annoyances. For so long now, it's been impossible to use our MacBooks – unbound by the chains of a power adapter – while video outputs to an external monitor. As we all know here at TechRadar, Apple's laptops automatically enter sleep mode whenever the lid is closed. For the lot of us, this can be a huge inconvenience should you prefer the sheer magnitude of a monitor as opposed to a 12- or 13- or 15-inch laptop screen.
Fortunately, Amphetamine allows you to continue using your MacBook while closed. Before, you could do this by using a similar app called Caffeine, but we prefer the UI features you get with this freebie. Not only does it fit in naturally with the rest of your Menu Bar items, but Amphetamine also supports hotkey commands as well as deactivation reminders – not to mention there are no annoying ads in sight.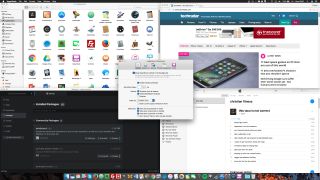 2. HyperDock
Get it from: App Store
Price: $9.99 (£7.99 or around AUS$14)
While you've been able to snap programs to the edge of the screen in Windows since Windows 7, Apple didn't have a solution until OS X El Capitan. What's more, even then it lacked some of the comprehensiveness of Microsoft's alternative. Luckily, HyperDock gives us that full-fledged functionality we so desperately crave, allowing anyone with a Mac to apply it to both the app Dock and windows.
In Windows, you can drag an app to the left or right edges of the screen (or the corners) and it'll automatically fill that space. This makes it much easier to be productive on the desktop without wasting time dragging windows from the corners. For the Dock, hovering over apps activates something close to Windows 7's thumbnail previews, giving an overview of the window that can be accessed by a click or closed directly from the preview. Useful.

3. Parallels Desktop 13
Get it from: Parallels
Price: $79.99/year (Home & Student) Around £60 or AUS$100)
If you've bought a Mac and miss some of your old Windows programs, don't worry – Parallels Desktop 13 can bring them back. Instead of having to dual-boot your Mac into a Windows partition, Parallels Desktop 13 allows Windows and macOS Sierra to co-exist side-by-side, and you can even run Microsoft-only programs such as Visual Studio 2015, or the Windows versions of the company's Office 365 apps, alongside your native macOS ones.
All you need is a Windows 10 license – so prepare to buy one if you haven't already. Or, alternatively, you can use Parallels to try a handful of free operating systems including Chromium (a free distribution of Chrome OS) or Linux Debian. The latest version of Parallels in particular has seen improvements such as Touch Bar support, better resolution scaling for Retina displays and picture-in-picture for using other operating systems in conjunction with macOS.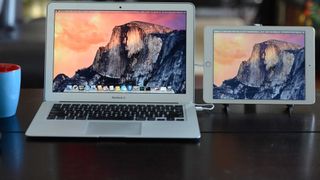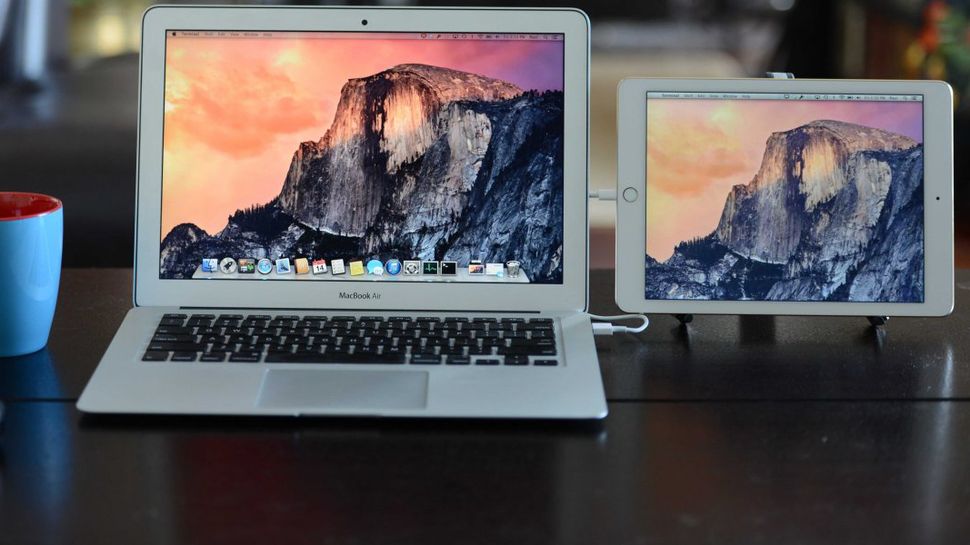 4. Duet
Get it from: App Store
Price: £14.99 (around $20 or AUS$25)
If you're anything like us, you'll hate working with one monitor or screen. Portable monitors are still fairly expensive (and not to mention bulky), and luckily you can use an iPad instead using a nifty app called Duet. Developed by ex-Apple engineers, it works by tethering your iPad to your Mac using one of Apple's Lightning cables and firing up the app on both devices.
You can then drag apps and windows onto your iPad's screen just like you would with a second monitor, and if you have a more recent iPad with a Retina display, you'll get the full benefit of all those beautiful pixels. Just realize that the bandwidth isn't quite what you would get with one of the best monitors, so it can be a bit laggy when you bump the quality up. But it's still better for watching videos, reading websites and typing up documents.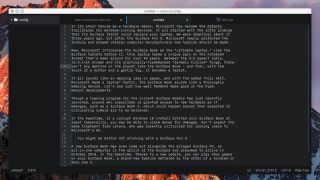 5. Atom
Get it from: Atom
Price: Free
Atom is a text editor that's primarily designed for coders, but its flexibility and customization options make it a viable option for many different types of users. That's because of two reasons: first, you can download a number of different Packages – effectively plug-ins – to make it bend to your will. It can be transformed into a Markdown editor for writing blog posts, for example, or you can hook it up to Evernote for storing notes in the cloud.
There's at least 10 different word counters out there, and you can even add typewriter sound effects as you hammer out your delicious prose. Atom is also infinitely customizable on the visual side thanks to an editable back-end, allowing you to do anything from changing the font size, line height and colors to giving the caret Word 2016-like elasticity.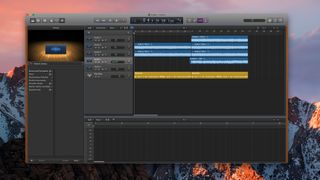 6. Logic Pro X
Get it from: App Store
Price: £149.99 (around $195 or AUS$255)
Whether you're a superstar DJ or you're locking yourself in a room doing five beats a day for three summers, Logic Pro X is one of the best music creation apps on the Mac. Developed by Apple itself its accessible interface hides a ton of advanced functionality. The latest version also comes with a slick new design, 64-bit architecture and new session drummer that will save you from having to drop more cash on a drum machine.
It also works in natural harmony with iPads, providing a touch-based alternative method of creating song structures to dragging and dropping blocks in the main visual editor. Whether you're a seasoned producer already (Sia used the app to record her hit song 'Chandelier') or are looking to upgrade from Garageband, Logic Pro X likely has what you need.